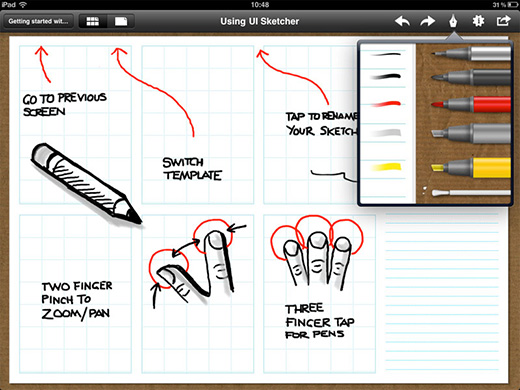 When you download an app, you want to start using it immediately without the hassle. Your iPad app users feel the exact way. When they download an app, there should hardly be any setup steps, and if there are setup steps involved, it should be minimal. Here are a few design tips NYC Mobile App Designers recommend when building a iPad app.
Make 'touchable' noticeable
Some people design apps with interactive areas that fail to stand out. If you want people to tap a particular area on his/her iPad, you have to make it obvious; otherwise they won't know it's touchable. This is a common mistake many app designers make.
Leave complexity to game—not apps
When developing an app, it's important that you keep the navigation as simple as possible. The purpose of using an iPad app or any kind of app is for convenience. Leave the complicated navigation for games - not apps.
Don't use distracting pop-ups
If you're going to use pop-ups, make sure it's used to help people to navigate. When pop-ups are used the wrong way, they can be very distracting to the user. It can also cause the screen to appear cluttered and it can be difficult to read. If you have a lot of content to share with the user, you're better off having people sent to a completely new screen.
Get personalized
When building an iPad app you will want people to have a personalized experienced. One way to accomplish this is by allowing app users to use information, such as Facebook updates and a Twitter feed. This can really help personalize a user's experience.
For further information about our New York app development company, contact us for further information.